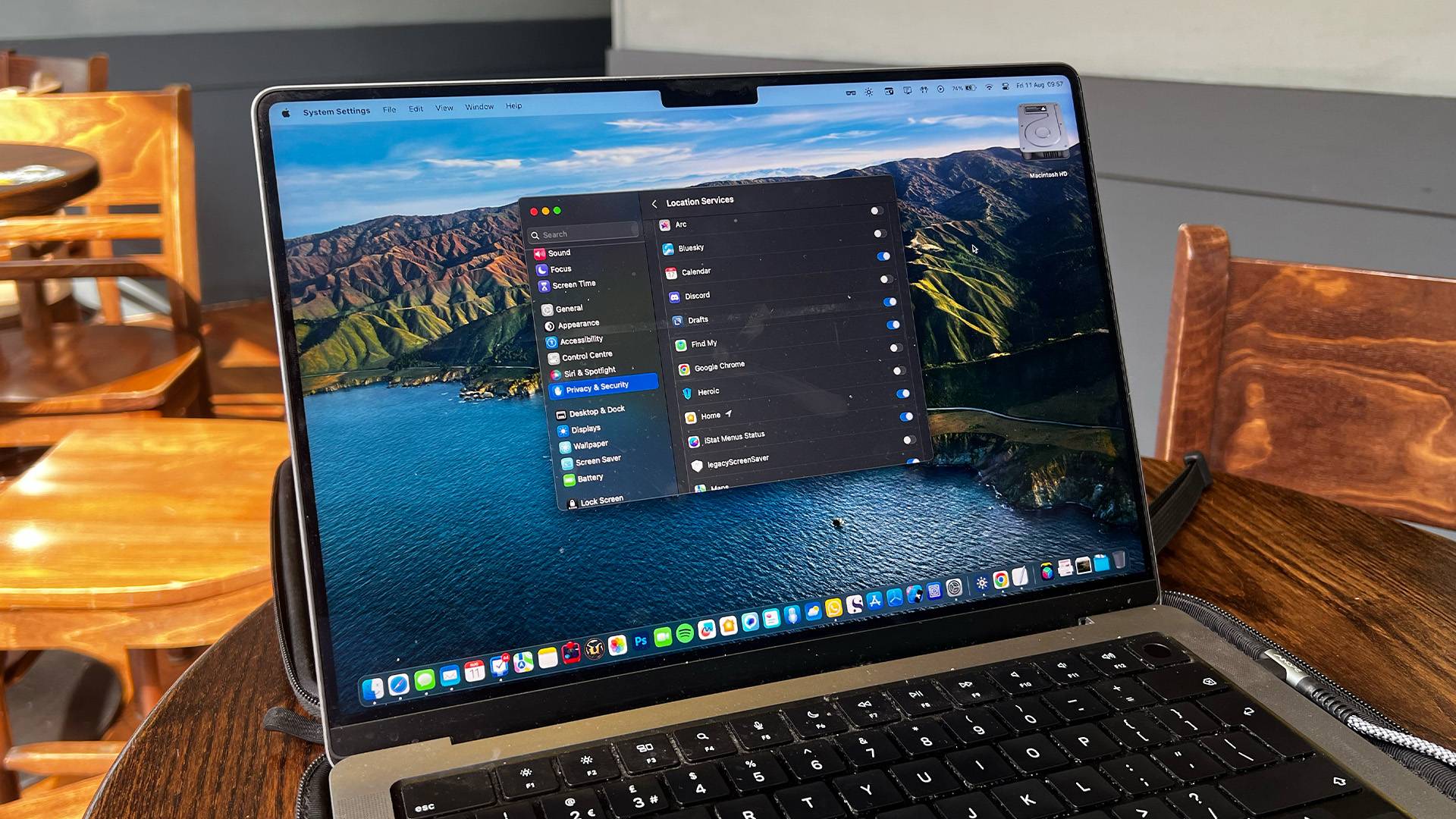 The macOS Ventura 13.5 update that Apple rolled out on July 24 for Mac desktop and laptop computers comes with a bug that affects location services, according to a report from MacRumors.
Since Apple released the update at the end of July, there have been numerous cases of people running macOS Ventura making complaints about the way the new OS impacts location services. The problems appear to mostly affect permissions, with users unable to either access or control permissions for location services.
Location, location, location
Usually, users would expect to head to System Settings > Privacy and Security > Location Services and find a list of apps. But many of those who have updated to macOS Ventura 13.5 are instead greeted by a blank screen.
There are no apps listed, they can't see which apps have access to their location information and there aren't the usual options to toggle permissions to share location on and off. 
Users have reported that if they install a new app there's no option to enable location services either, so some apps aren't working in the way they should. MacRumors claims that this location bug was likely present since the new OS was rolled out, but because Mac apps need location permissions less than say iOS does it's largely gone unnoticed – at least until now.
As far as we can tell, there are no workarounds for this location bug. Apple will need to release an update to macOS Ventura to sort out these privacy problems. Luckily, there don't seem to be any similar issues with previous versions of macOS Ventura, so unless you made a point of updating straight away, you might be in the clear.